Un coágulo inusual en la vejiga en un perro
Palabras clave:
hematuria, cistectomía, proliferación neoplásica
Resumen
En perros, cuando se observa una masa en la vejiga a través del uso de ultrasonografía, el diagnóstico presuntivo es de un tumor maligno. En humanos, es común la presencia de coágulos por causas de hematuria no controlada. El caso clínico se trata de un perro macho de raza mixta de 7 años de edad, con antecedentes clínicos de hematuria 6 meses y presencia de garrapatas. Estudios ecográficos de vejiga se realizaron durante un mes. Los estudios mostraron una masa en el trígono vesical, que cubría el 80% del lumen vesical sin sombra acústica. Se realizó una cistotomía y se encontró una masa ovalada, con bordes irregulares y aspecto de sangre coagulada, que no estaba adherida al tejido vesical. El diagnóstico histológico mostró que la masa mostraba eritrocitos y células inflamatorias polimorfonucleares: neutrófilos y células mononucleares como macrófagos, mezclados con moderados hilos de fibrina compatibles con un coágulo vesical. Por lo tanto, el diagnóstico fue una masa benigna y no un carcinoma de células transicionales como suele ser habitual. No necesariamente las masas encontradas en vejiga son una proliferación neoplásica. 
e2023-3
http://dx.doi.org/10.21929/abavet2023.12
 https://www.youtube.com/watch?v=fFPsoHNCpqg
Citas
BORIA-GAMBOA BP, Villagómez-Cortes JA, Martínez-Herrera D. 2019. Clinical Evidence of lyme disease in dogs and disease awareness among students and veterinarians in Veracruz, Mexico. Veterinary Science Research. 1(2):10-17. ISSN: 2661-3867.
https://doi.org/10.30564/vsr.v1i2.1280
CHILDRESS MO, Adams LG, Ramos-Vara JA, Freeman LJ, He S, Constable PD, Knapp DW. 2011. Results of biopsy via transurethral cystoscopy and cystotomy for diagnosis of transitional cell carcinoma of the urinary bladder and urethra in dogs: 92 cases (2003-2008). Journal of the American Veterinary Medical Association. 239(3):350-356. ISSN:0003-1488.
https://doi.org/10.2460/javma.239.3.350
CHOCHLIOS TA, Angelidou E, Kritsepi-Konstantinou M, Koutinas CK, Mylonakis ME. 2019. Seroprevalence and risk factors associated with Ehrlichia canis in a hospital canine population. Veterinary Clinical Pathology. 48(2):305-309. ISSN:1939-165X.
https://doi.org/10.1111/vcp.12736
DE SANTIS F, Boari A, Dondi F, Crisi PE. 2022. Drug-dosing adjustment in dogs and cats with chronic kidney disease. Animals. 12(3):262. ISSN: 2076-2615.
https://doi.org/10.3390/ani12030262
DUNAEVICH A, Chen H, Musseri D, Kuzi S, Mazaki-Tovi M, Aroch I, Segev G. 2020. Acute on chronic kidney disease in dogs: Etiology, clinical and clinicopathologic findings, prognostic markers, and survival. Journal of Veterinary Internal Medicine. 34(6):2507-2515. ISSN:1939-1676.
https://doi.org/10.1111/jvim.15931
FULKERSON CM, Knapp DW. 2015. Management of transitional cell carcinoma of the urinary bladder in dogs: a review. The Veterinary Journal. 205(2):217-225. ISSN:1532-2971.
http://doi.org/10.1016/j.tvjl.2015.01.017
HARRIMAN GM, Popovitch C, MacLeod A. 2016. Ultrasound evaluation of the urinary bladder in dogs following cystotomy with full thickness suture placement. Journal of American Animal Hospital Association. 52(4):212-219. ISSN:1547-3317.
http://doi.org/10.5326/JAAHA-MS-6381
MARTINS-LEAL L, Fernandes-Machado MR, Bignotto-Ferreira F, Didoné EM, Bruno de Souza I. 2012. Transitional cell carcinoma in dogs: a report of two cases, mother and daughter. Revista de Investigaciones Veterinarias del Perú. 23(4):516-522. ISSN:1682-3419
http://doi.org/10.15381/rivep.v23i4.973
MOLONEY F , Murphy KP, Twomey M, O'Connor OJ, Maher MM. 2014. Haematuria: An Imaging Guide. Advances in Urology. ISSN: 16876377, 16876369.
https://doi.org/10.1155/2014/414125
NUNURA J, Navarro J. 2004. Hemorrhagic cystitis in bone marrow transplant recipients: First report of cases in our country. Anales de la Facultad de Medicina. 65(2):138-146. ISSN:1025-5583
http://dev.scielo.org.pe/pdf/afm/v65n2/a09v65n2.pdf
NUÑEZ-OCHOA L, Bouda J. 2007. Patología Clínica Veterinaria. Universidad Nacional Autonoma de México, Ciudad de México. ISBN:9703245501. Pp. 233.
RASTEIRO AM, Sá E Lemos E, Oliveira PA, Gil da Costa RM. 2022. Molecular markers in urinary bladder cancer: applications for diagnosis, prognosis and therapy. Veterinary Science. 28(9):107. ISSN:2306-7381.
http://doi.org/10.3390/vetsci9030107
RODRÍGUEZ-ALARCÓN CA, Beristain-Ruiz DM, Olivares-Muñoz A, Quezada-Casasola A, Pérez-Casio F, Álvarez-Martínez JA, Tapia-Alanía J, Lira-Amaya JJ, Rivera-Barreno R, Cera-Hurtado OS, Ibancovichi-Camarillo JA, SoonGómez L, Adame-Gallegos JR, Figueroa-Millan JV. 2020. Demonstrating the presence of Ehrlichia canis DNA from different tissues of dogs with suspected subclinical ehrlichiosis. Parasites & Vectors. 13(1):518. ISSN:1756-3305.
http://doi.org/10.1186/s13071-020-04363-0
VISSER J, Kummeling A, van Nugteren MA, Grinwis GCM, Brocks BAW. 2020. Resection of urachal anomalies in dogs with recurrent lower urinary tract disease. Veterinary Surgery. 49(1):214-221. ISSN:1532-950X.
https://doi.org/10.1111/vsu.13311
XU M, Jin L, Shan Y, Zhu J, Xue B. 2020. A simple and effective method for bladder blood clot evacuation using hydrogen peroxide. The Journal of International Medical Research. 48(5). ISSN: 13412051.
https://doi.org/10.1177/0300060520924546
ZHAO S, Cui L, Zheng X, Ji Y, Yu C. 2022. Meloxicam alleviates sepsis-induced kidney injury by suppression of inflammation and apoptosis via upregulating GPNMB. Applied Bionics and Biomechanics. e1790104. ISSN: 11762322.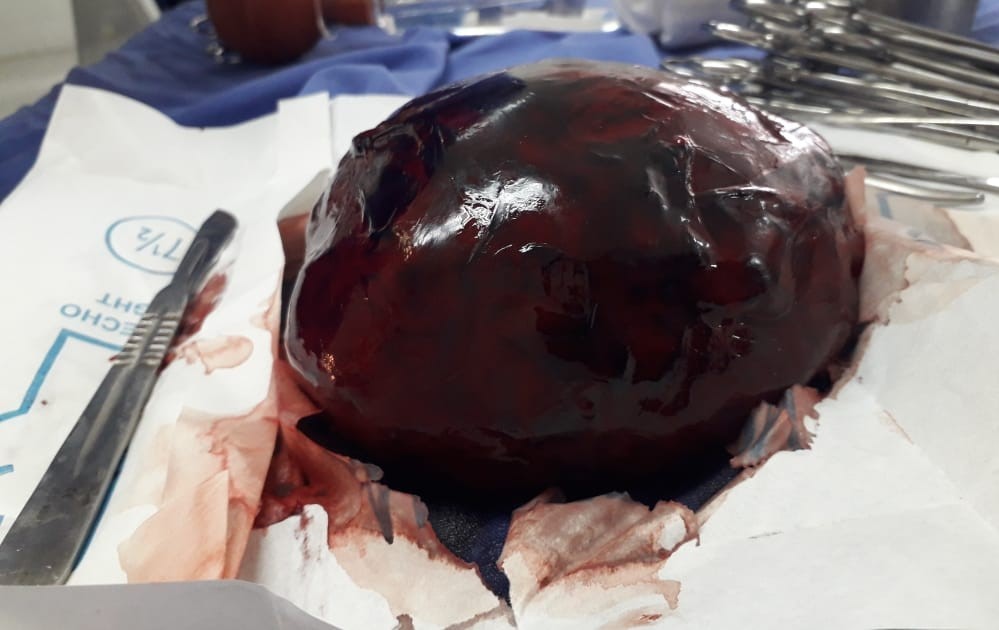 Descargas